Looks like FlashForward got of to a good start, ratings-wise at least.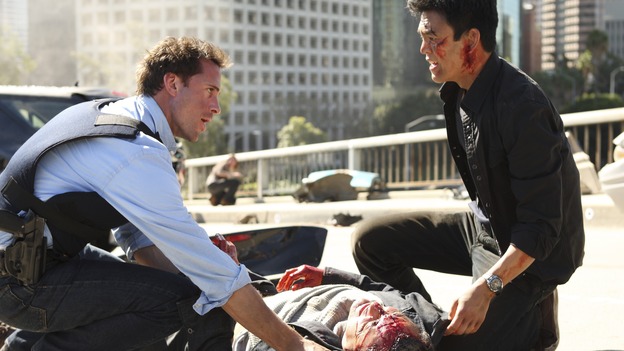 According to TVbythenumbers.com the Premiere won the 8:00pm Thursday slot with a 4.1 and a 12 share.  Which is even more impressive when you consider it was up against Survivor: Samoa, which has traditionally owned that slot.
Survivor premiered a few weeks back, and this was FlashForward's first outing, and you would expect a bit of a bump for a much anticipated show.  We will see if the ratings stay with it.
The "future-visioning/Lost-actor-retirement-home/sci-fi show" will do an encore tonight at 8:00 PM, or you can watch it online here.
By Sci-Guy-Jim