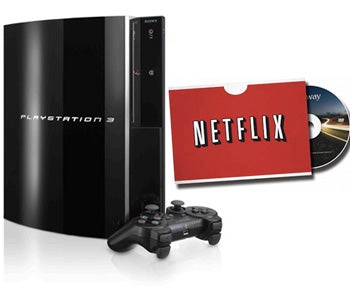 The "It only does everything" campaign took one huge step closer to truth today.
The AP is reporting that the PS3 will have Netflix streaming starting next month.  Up to this point the only console to do this was the Xbox 360.
To access the service, PS3 users will need to use a Blu-Ray disc that will be shipped from Netflix.  Not sure why this is not just downloadable…
While the Xbox requires users to be paying "gold" members (about $50 a year), On the Ps3 no additional charge looks to be required.
UPDATE:  It is official.  PS3 owners will need to sign up to get the disc from Netflix Here.
By Sci-Guy-Jim