http://sarien.net/ has a bunch of old Sierra adventures available for play in a browser online.  If you are old-skool like us Sci-Guys this will probably take you on a nice trip down memory lane.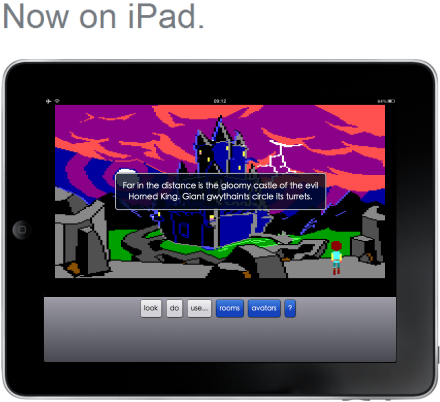 The site has been around for a while, but like the image proclaims, now on iPad!
While I don't know the ins and outs of it, this sure feels like a fan project.  So who knows how long it will be around?  Check it out while you can.
By Sci-Guy-Jim